Products with ELD "360ELD"
Below you will find a list of products with the ELD "" obtained from our database, including their available manuals, documentation, and images.
Click the corresponding vendor name to obtain additional information on the manufactorer, as well as contact information for further troubleshooting.
Freight360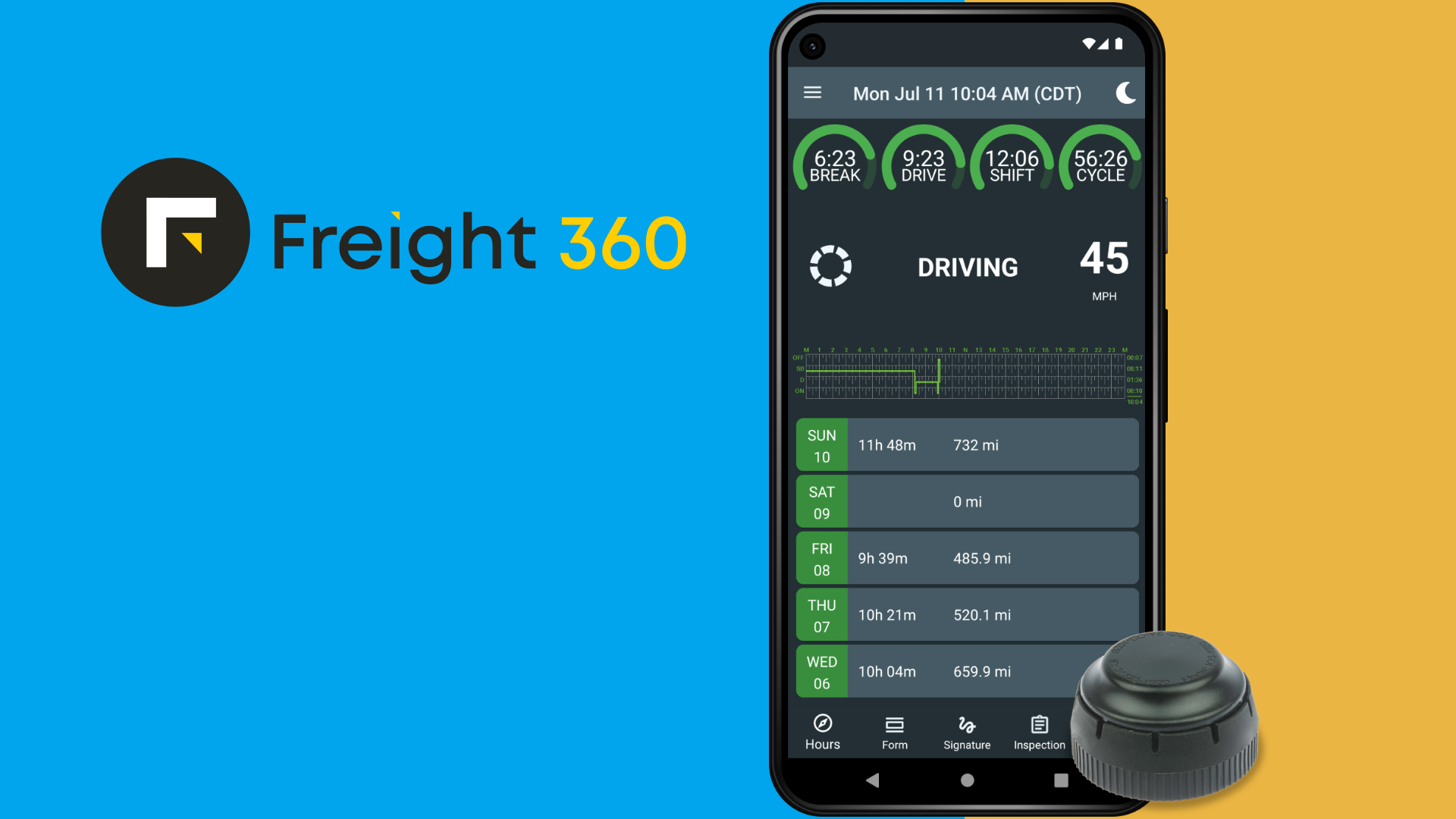 | Vendor | Device Name | Model Number | Approved Version |
| --- | --- | --- | --- |
| Freight 360 | Freight360 | F360-ELD | 1.7 |
Data Transfer and Reporting Procedures

Our software supports email and web services as data transfer methods for output files in the standard data format described in section 4.8.2.1 of 49 CFR part 395, subpart B, Appendix A (ELD Output File Standard). To initiate data transfer during a roadside safety inspection, a driver must navigate to the DOT Inspection menu in the app, select the transfer method, and fill out the official comment field, as indicated by the inspection officer, then press the Send button. This action will transfer an output file with the ELD records for the current 24-hour period and the previous seven consecutive days.

Malfunctions and Testing

Freight360 continuously monitors its compliance with the technical requirements of section 4.6 of 49 CFR part 395, subpart B, Appendix A (ELD's Self-Monitoring of Required Functions) for the detectable malfunctions and data inconsistencies and keeps a history of its malfunctions and data diagnostic events. It supports all the required malfunction types, such as Engine Synchronization Compliance Malfunction, Power Compliance Malfunction, Timing Compliance Malfunction, Data Recording Compliance Malfunction, Positioning Compliance Malfunction, and Data Transfer Compliance Malfunction. Our driver's manual contains a list of possible malfunctions and diagnostic events, detailed explanations, and a troubleshooting guide.

Certification Statement

We certify that we have tested your ELD application and related hardware to meet the requirements of 49 CFR part 395, subpart B, Appendix A (Functional Specifications for All Electronic Logging Devices), and Electronic Logging Device (ELD) Test Plan and Procedures.